Luggage For Little People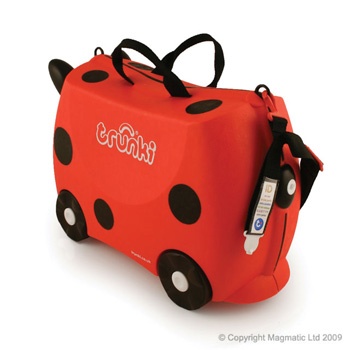 Trunki (As featured on Dragons Den) manufacture childrens suitcases that will put an end to any tantrums. Their variety of charcterised suitecases will have your kids driving around having endless fun as you walk and wait around at airports or any other place where you might have luggage for that matter!
Trunki suitcases also make great baby gifts so that the child has their own suitcase when they are a year or so older.
Check out the video below to see more, or better still visit their website!
Share this
Discuss on Facebook