Children's Birthday Gifts suggested by visitors
Hire a children's play area or club where the kids can play in ball pits, on bouncy castles etc

Play some mini-golf

Go to the seaside for the day

Go to the Isle Of Wight and visit Blackgang Chine and Robin Hill

Nice clothes/outfits
Is a balance bike worth the money? Or is a bike with stablisers just as...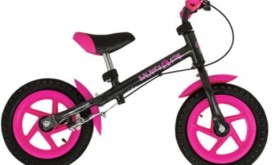 Read more
Here are a selection of our favourite girls birthday...
Read more
Gift finder
If you are stuck for
kids birthday gift ideas
then try out 'Seek Gifts', our very own gift finder.
Gift finder
Sign up for deals newsletter
Children's Birthday Gifts & Party Ideas
Welcome to 'Your Kids Bday', why we chose that name I'm not sure however we wanted to keep the domain short and to the point like our sister birthday websites. This birthday party ideas website is dedicated to children's birthdays. It is aimed at 1-10 year olds so features a wide range of birthday toys, games and other products and shows off the lastest 1st birthday gifts, 2nd birthday gifts, 3rd birthday gifts, 4th birthday gifts, 5th birthday gifts, 6th birthday gifts, 7th birthday gifts, 8th birthday gifts, 9th birthday gifts, and 10th birthday gifts (that certainly didn't roll off the tongue).
Children's birthdays can be stressful for parents. That's why we try to make planning your kids birthday party a little easier by searching the internet for the best deals and latest products. Whether it is children's birthday decorations you are looking for or some inspiration for boys gift ideas and girls present ideas we are sure you will find all you need right here.
Personalized photo gifts for the children within age range of 1-10 make an exceptional present for them. Their customized photos will also remind them of their beautiful and innocent childhood later in their lives.
We hope you will find all the information and ideas you need for your speacial girl or boys birthday and party. If you are considering or think of any kids birthday ideas that we have not featured on here then please add them to our children's birthday ideas lists.